♥ ASSALAMUALAIKUM ♥
H
ai my beloved readers..How do you do Today?Had lunch kah?..I want to lunch shortly, but before that I wanted to make this entry first,sure many readers looked forward to see who would be my BOTW this week right?..hehehe..
Ok no more wasting time ( my stomach already crying ni ) ..Let me Introuce to you all my BOTW - #2 goes to ...jeng...jeng..jeng...
http://nowrizmars.blogspot.com/
- Congratulations to her for being my BOTW #2 this week.
This week, I get the highest Referrals from Ms. Nor amongst all the hard Viewers come visit to my blog.
The owner 's blog name is NOR.She was one of my friends from the community
WSB
.She is also a very hardworking blogger whom always viewing and commenting on my blog..
I heard she is unwell this moment..Get well soon dear..
Nowriz's Blog
Let us get acquainted with her..
Aku NOR! Kawan2 boleh panggil aku Nor or Kak Nor..

Aku orang Sabah.. Dan membesar & mengurus di Kota Kinabalu..
Blogging since April 2011 (Baru lagi... Lalala)

Aku rasa aku seorang yang sangat simple namun sering berhadapan dengan situasi yang agak complicated.. Aku kakak sulung dari adik-beradik yang ramai.. Lahir tahun 1982..

Sangat suka mendengar LAGU.. (boleh dengar semua jenis genre muzik - dangdut pun layan juga!) & aktiviti kegemaran ialah tengok WAYANG.. (wayang hitam putih, blue ray, gold ray - layan ja! bwhahaha)

Suatu ketika dulu aku salah seorang peminat kipas-susah-mati band Shiela on 7.. Kini, beralih arah pada band Paramore..
P/S : Hope you dont mind dear,I've just copy and paste it from your blog..hehehe:)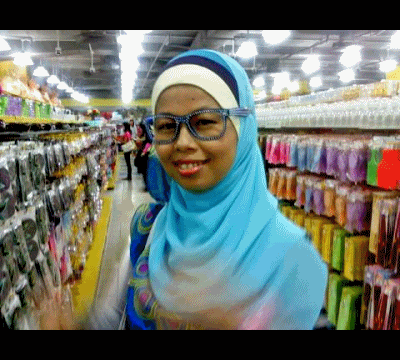 A fun-fact that for me gives her the edge : She's so friendly,humble one,love to smile and mostly she's a one of my loyal visitors..thank you dear :)
Make sure you pop over to
Cik Nor
and take a peek :)
See you soon ..am going take my lunch...Have a nice weekend everyone :)
If you want your blog to be featured in Pink Diva™' blog of the week, click HERE to see how to be in with a chance :)